Transport to and from Norway
ColliCare has offices and distribution terminals in Norway in Vestby, Skedsmokorset, Porsgrunn, Rudshøgda, Trondheim, Moss, Rolvsøy, Stavanger and Kristiansand. For the transport to Norway of full loads (FTLFull Truck Load
Truck fully loaded with goods/FCL), part loads (LTL/LCLLess than Container Load
Less than container load. 1 TEU equals a 20 feet container) and groupage you can count on the experience of our extensive distribution network in Scandinavia. We also have our own customs department in Norway.

Loading Days and Transit times from Turkey to Norway
Full loads (FTL): 7-8 days, depending on destination

Partial /Groupage Loads (LTL): 8-10 days, depending on destination

Express Oslo 6 days
| Route | Mon | Tue | Wed | Thur | Fri | Transit time |
| --- | --- | --- | --- | --- | --- | --- |
| Oslo/ Istanbul | | | X | | X | 7-8 days |
| Istanbul/ Oslo | | | | | X | 8-9 days |
Transit time is calculated as working days.
FTL shipments can be loaded in all working days depending on truck availability.
For West and North Cost of Norway, 1 or 2 days should be added to the transit time.
Basic export documents ex Norway to Turkey : EURO 1, Invoice, Packing List and CMR.
Basic export documents ex Turkey to Norway : Export declaration, EURO 1, Commercial Invoice, Packing List and CMR.
Above documentation is not limited and subject to other documents which Exporter and Importer should be agreed on their needs and request.
We offer
daily transport from Europe, by road, by rail or by sea

centrally located distribution terminals in all Scandinavian countries

online tracking of all shipments in Norway, also for packages

booking via EDI, web, e-mail or simply by telephone

support with customs matters and customs clearance in Norway

professional customer service, quality reports

Groupage, 0-2500 kg
Groupage shipments (0-2500 kg) in our network in Sweden are collected and delivered by local employees.

Part loads, + 2500 kg
LTL (less than truck load) transport on Sweden (+ 2500 kg) direct delivery or via a terminal. Special pick-up and delivery.
Additional services in Norway
tailgate truck delivery

trailer, guided and unaccompanied / shortsea container

express shipments and express transport to Norway

assistance with customs formalities and customs clearance

local distribution

in-night delivery

Project Cargo / Bulk /Break-bulk
We transport goods like
groupage

part loads

full truck or container, FTL, FCL

less than truckloads, LTL, LCL

ADR, dangerous goods

special goods

bulk material

sand, gravel

soil, agricultural products

tiles, wood material

industrial waste/waste
Green, standard, express deliveries
Green
Green, reducing logistics-related carbon footprint, cost-efficient and reliable routes within Europe and Asia. Our solutions for a greener supply chain presents the potential for additional savings and have a positive impact on your brand.
Standard
Standard, ColliCare standard freight solutions such as LTL (less than truck load), FTL (full truck load) shipments to ADRDangerous Goods by Road (ADR)
Goods that can do harm to people or the environment and temperature-controlled transports.
Express
Express, time-critical delivery. Range of highly flexible express freight services with affordable costs, time-definite solutions that you and your customers can count on.
Norway
For trucks, a maximum speed of 80 km / h applies in Norway, and for heavier combinations 70 km/h. No driving bans apply in Norway.
Since 1 January 2015, Norway has had electronic tolls for trucks heavier than 3.5 tonnes on a large part of the Norwegian road network. A vignette is required for transport in Oslo.
Transport of dangerous goods (ADR) to Norway:
ADR
We handle all ADR transport classes in Norway except class 1, 6.2 and 7.
The transport of dangerous goods to Norway (ADR) is limited in particular in the tunnels around Oslo.
ADR transport is only permitted in Hvalertunnelen if there is no other traffic.
Rates for transport from and to Norway
How much does freight transport to Norway cost? Request a quote at ColliCare Logistics without obligation.
Customs
Comprehensive customs and tax regulations and time-consuming processes often make import and export demanding. We are specialised in customs management, with good customs procedures and help you with
general customs clearance

imported goods

exported goods

custom clearance documentation

cash and daily settlements
Customer service
Opening hours 08-17, dedicated employees supporting you by phone or mail.

Postal code overview for Norway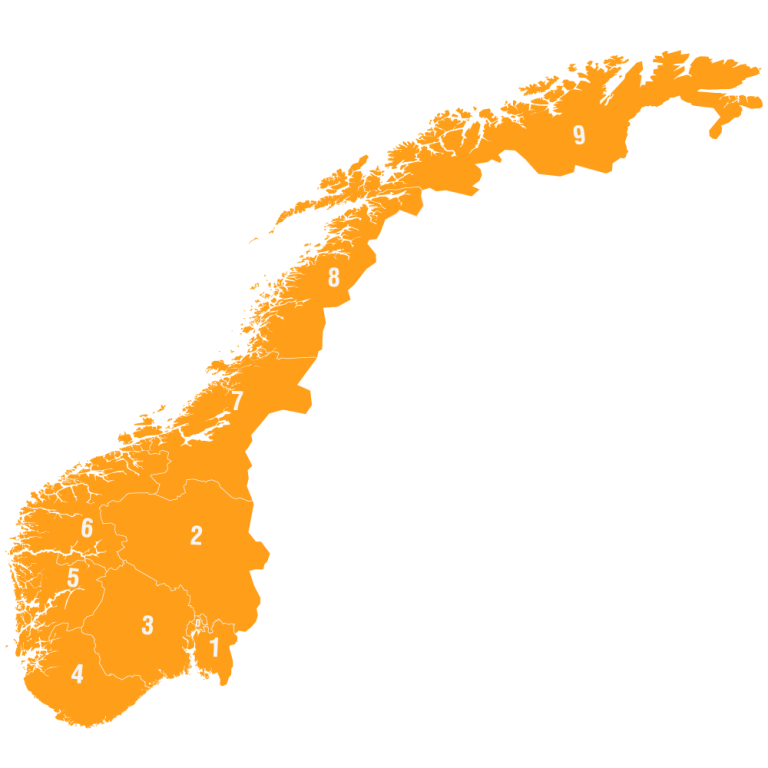 Holidays
Your transport to Sweden can be affected by the local holidays.
January
1st of January - New Year`s Day
March
29th of March - White Thursday
Easter - date may vary
May
1st of May - Labour Day
10th of May - Ascension Day
17th of May - National Day
20th and 21st of May - Pentecost
December
24st of December - Christmas Eve
25th and 26st of December - Christmas Holiday